Guided Goose Hunting in Minnesota
September 09, 2013 by Dean Tlougan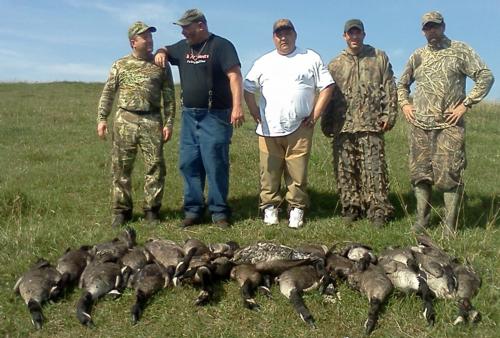 The early season hunting has been some of the best we've ever had. The water spots have been the answer for these warm days we've had lately. Early season goes to the 20th of September then right into duck and goose opener on 21st of September. Still have some availability if interested for remaining early hunts and we're still booking your late season hunts.
Contact Dean to book a hunt this season - Contact Page
Thanks,
Dean
Posted in: Premier Flight News, Canada Goose Hunting, Early Season Goose Hunts
---
Reader Comments
0 Comments on Guided Goose Hunting in Minnesota
Would you like to comment?