Guided Goose Hunting in Rochester, MN
November 21, 2013 by Dean Tlougan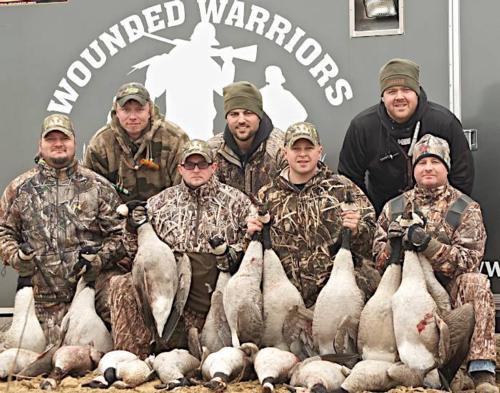 We have had a ton of new birds pouring into town from the North and hunting is heating up. With continued cold weather and snow to the North the birds should really be stacked up by Thanksgiving and some amazing hunting in our future. Hunting has been good and we were fortunate enough to host a hunt for Wounded Warriors and they had one heck of a shoot. Weekends are starting to fill up as the hunting gets hot, give me a call to book your next Rochester goose hunt!
Looking forward to see you,
Dean Tlougan
Posted in: Premier Flight News, Canada Goose Hunting, Regular Season Goose Hunts, Late Season Goose Hunts
---
Reader Comments
1 Comment on Guided Goose Hunting in Rochester, MN
Would you like to comment?