Guided Duck Hunts in Minnesota
October 13, 2013 by Dean Tlougan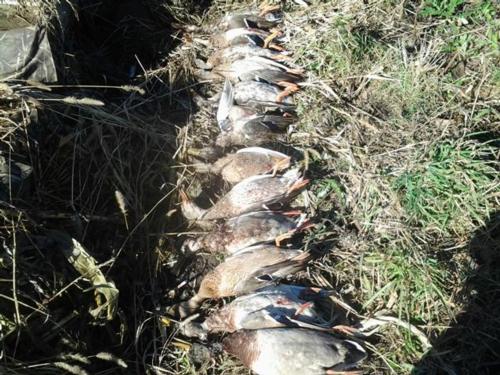 Well the boys had a good morning today at our duck hunting lease near Waseca. Give me a call if you would like to book a hunt yet this season. You don't have to go all the way to North Dakota to take a nice bag of ducks. We offer guided duck hunts in the Waseca area throughout the 2013 Minnesota state duck season; we also do catch an occasional duck in Rochester on our goose hunting leases from time to time.
Thanks,
Dean
Posted in: Premier Flight News, Regular Season Goose Hunts, Duck Hunting
---
Reader Comments
0 Comments on Guided Duck Hunts in Minnesota
Would you like to comment?