Guided Snow Goose Hunts in NW Missouri in Mound City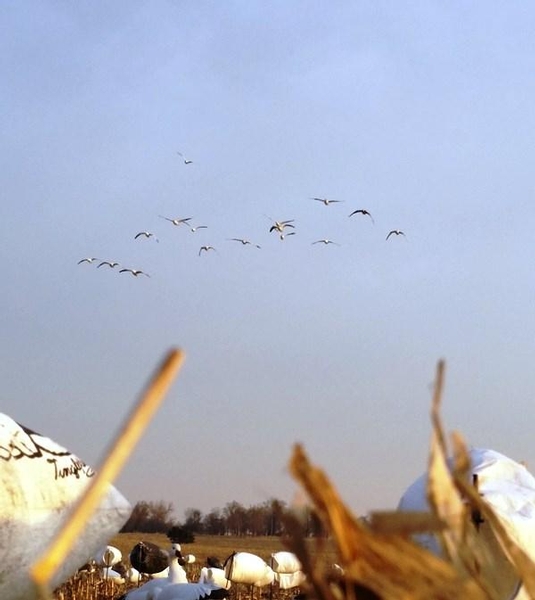 Premier Flight Guide Service is now booking guided snow goose hunts in Missouri for the 2016 season. Another good hatch of snow geese on the tundra ensures another exciting season in the snow goose spread this coming spring. Join us in Mound City Missouri to encounter the large roosting flock of snows and blues on nearby Squaw Creek NWR as they head out to the fields to feed and hopefully visit our snow goose spreads. This is the last major staging area for snow geese before they head out of Missouri on their way back to the tundra and a guided snow goose hunt is a great way to extend your hunting season.
Contact us today to set-up your spring snow goose hunt.
Posted in: Premier Flight News, Snow Goose Hunting