Meet Our Snow Goose Guides
Premier Flight Guides offer a mobile snow goose hunting unit that follows the migrating geese north through the central flyway. We take the extra time to lease fields on the path of the feeding birds. But fields full of snow goose decoys aren't enough to get the job done consistently. Guides make all the difference in the world if you want geese in your face day in - day out.
Our spring snow goose hunting guides do nothing but chase snows through the spring migration. They pattern, chase, and shoot snow geese from February through April.
We even go so far as to have extra guides on each trip who don't hunt! Our guides rotate each day so that one day they guide clients and the next day they are in chase vehicles scouting the surrounding area for additional fields to hunt. How many other spring snow goose hunting guide companies dedicate guides each day to not hunt?
We do everything we can to put birds in your face every day you hunt!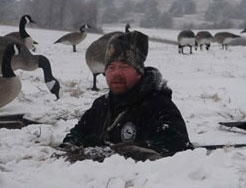 Dean Tlougan
I have been an avid hunter since I was a teenager. Goose hunting became a passion of mine early on. I got an opportunity to guide for the first guide service that opened in Rochester in 1982, at the prime age of 19. I guided for 5 years for that service. Being out every day of the hunting season taught me quickly how to kill geese in any situation.
In 1996 I took over the Rochester Goose Hunting from Mark Leitzen and have been on my own ever since. I also enjoy turkey, deer and pheasant hunting very much with any free time that I get.
As owner of Premier Flight Guide Service, I've tried to incorporate a fun learning experience for our clients and create the best opportunity to harvest geese on a daily basis. I take every hunt personal and want to show people the best hunting experience possible.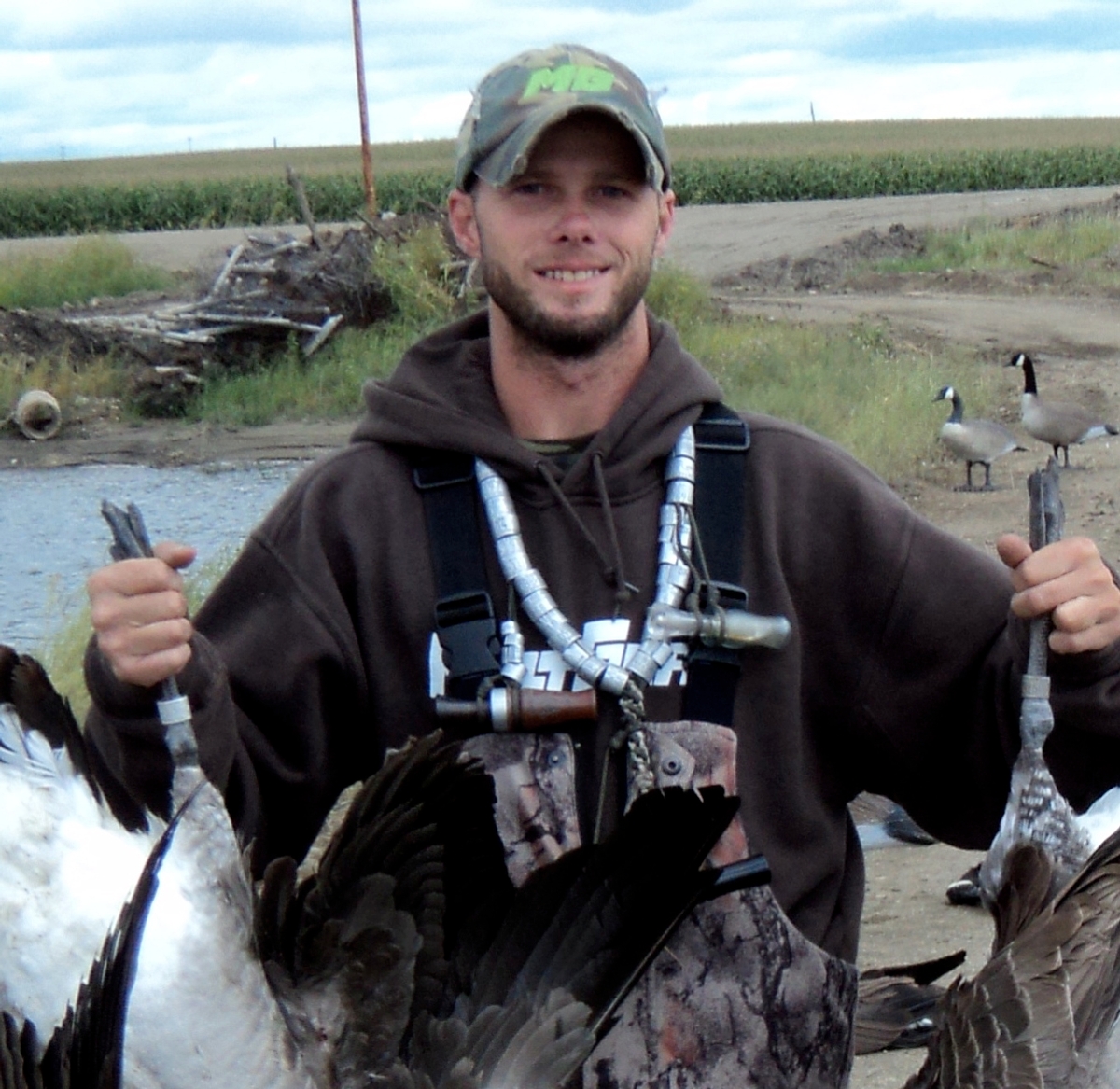 Brian Roeker
I have been an avid waterfowl hunter since the day I picked up my first shotgun ! I spent many of my younger days retrieving birds for my father as he taught me about this great sport. I guide hunts every year from Arkansas to South Dakota . I enjoy watching the birds work in close just as much as taking the shot . Hunting Canada geese is in my blood, they are my favorite species to hunt, there's nothing better then a foggy morning with a flock of giants breaking through into the decoys!!! I also enjoy archery hunting and fishing in my spare time !!! Hope to see you out there soon!!!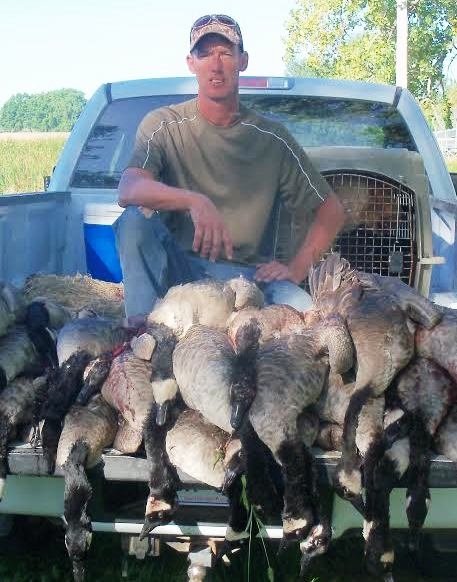 Dwayne Durr
My name is Dwayne Durr and hail from Southern Illinois and have been waterfowl hunting for over 20 years. In this time the birds have taught me a lot and continue to each hunt. I hunt over 100 days per season chasing all species of waterfowl starting in Canada down to Arkansas and then back north each spring ending in South Dakota. Waterfowling has become an obsession for me, from the whistling wings of duck, to the honks of geese. My free time is spent thinking of the next hunt. My true passion though is chasing Snow Geese. Come February it is 24/7 hunting in the pursuit of the White Devil. So join me by booking a hunt with Premier Flight and I will do all I can to make your hunt memorable.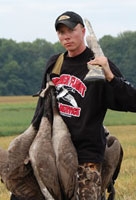 Brian "Stretch" Anderson
I am an avid waterfowl hunter, but my forte is hunting Canada geese but love to hunt Snows too. I hunt all over the state of Minnesota and have hunted Canada. I have been with Premier Flight for three years and have loved every minute of it. I enjoy teaching others about waterfowl hunting so come on out and hunt with us in Arkansas. Hope to see you in the field.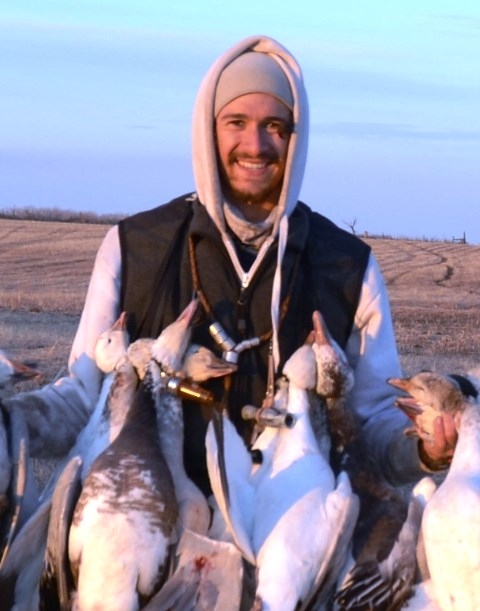 Seth Steinhauer
I grew up hunting waterfowl in central and northern Wisconsin. Since then I have been chasing ducks and geese all over the nation, including Alaska. While attending University of Wisconsin Stevens Point, a group of friends and myself decided to spend our spring break hunting snow geese in South Dakota. Since then, I have been hooked. I love the challenge that comes with hunting snows and take great pride and enjoyment in doing everything I can to make your hunt successful and fun. While waterfowling is my true passion, I am also an avid upland bird hunter and fly fisherman.